When you first log into your new website, it can be extremely overwhelming especially if you've never operated a website before. 

First, don't worry! It is not nearly as mysterious or difficult as it looks. Complex, well yes that it is! But with a little patience and some persistance, you'll be a pro in no time at all.

One of the first things we recommend is for you to login to your dashboard and take a look at your WooCommerce Settings Area. We have done much of the setup here already for you, but it is always good to get a second set of eyes on this as it is how you get paid and your customers get their products. So let's get started. To get to these settings, you simply click on the word WooCommerce and then in the menu that appears, click on the word Settings (as show here):




Once you enter the settings area, you'll see a screen that looks much like this (some slight differences are possible due to different configurations):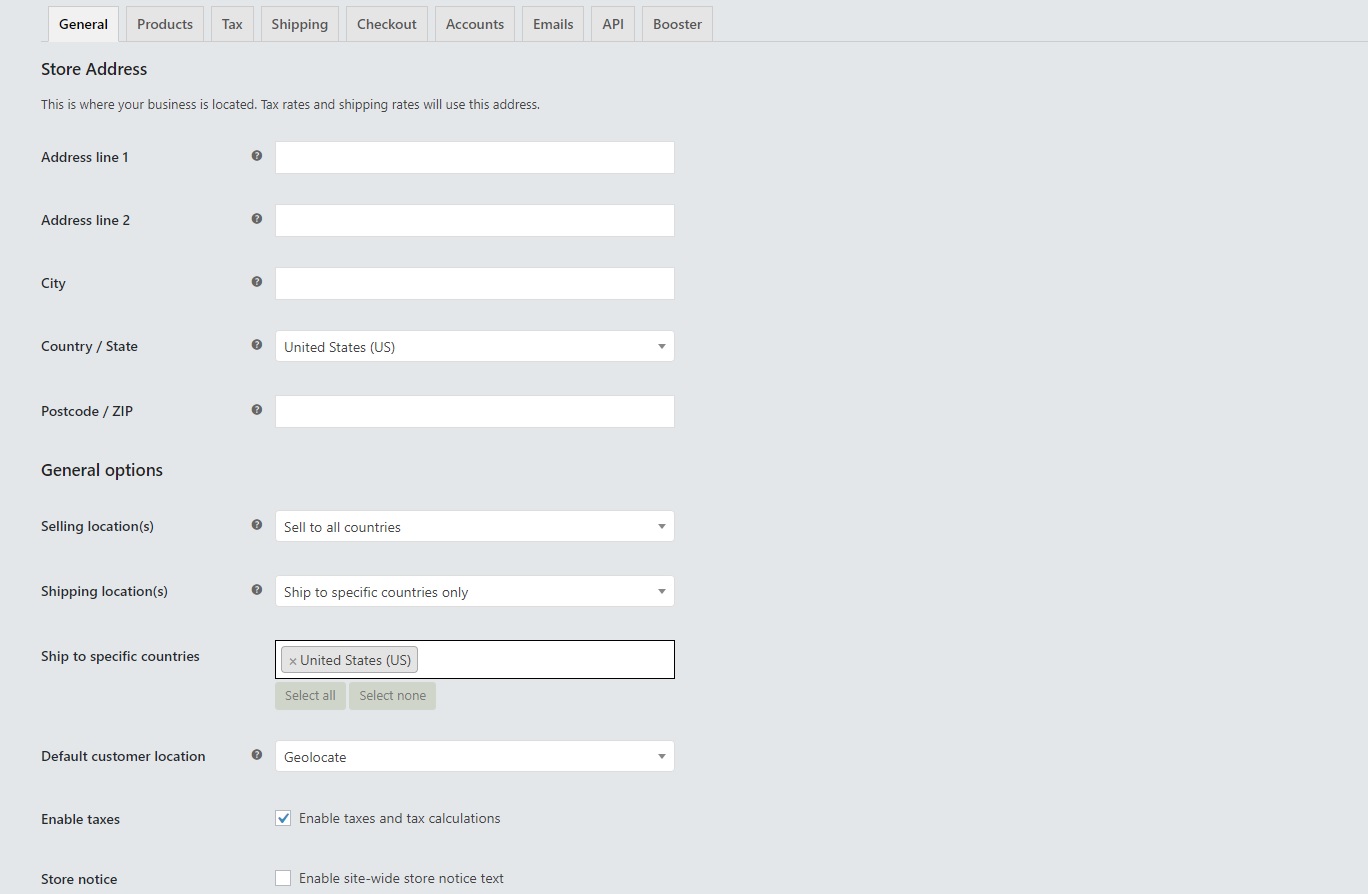 Notice those tabs across the top of this area? Those are all the different types of settings you can adjust from this area. To make it even more fun, some of those tabs even have SUB tabs such as the products tab seen here:

For now, I'd like you to just click on each TAB and SUB-tab so you can look at each of these pages and their settings. Read them over and if you see things that are obvious, such as spots for your shop name, address, email enter your correct information if it is not already the way you want it. We try to get this done before you ever make it to this point, but it is important that you see all this to make sure nothing went wrong such as a typo or missed information.

You will likely be tempted to jump into setting up your shipping system and your taxes, but I'd like to ask you to hold off on those for now, we'll look at those in more depth in another article.